Balance of Tension
A fast playing Cold War strategy game balancing tension and strength to avoid nuclear war.
It's a two-player board game that fits on a postcard. Designed and developed in one weekend during the Postcards from the Front game jam. Feedback is very welcome!
Download the latest version, print it and start playing right away!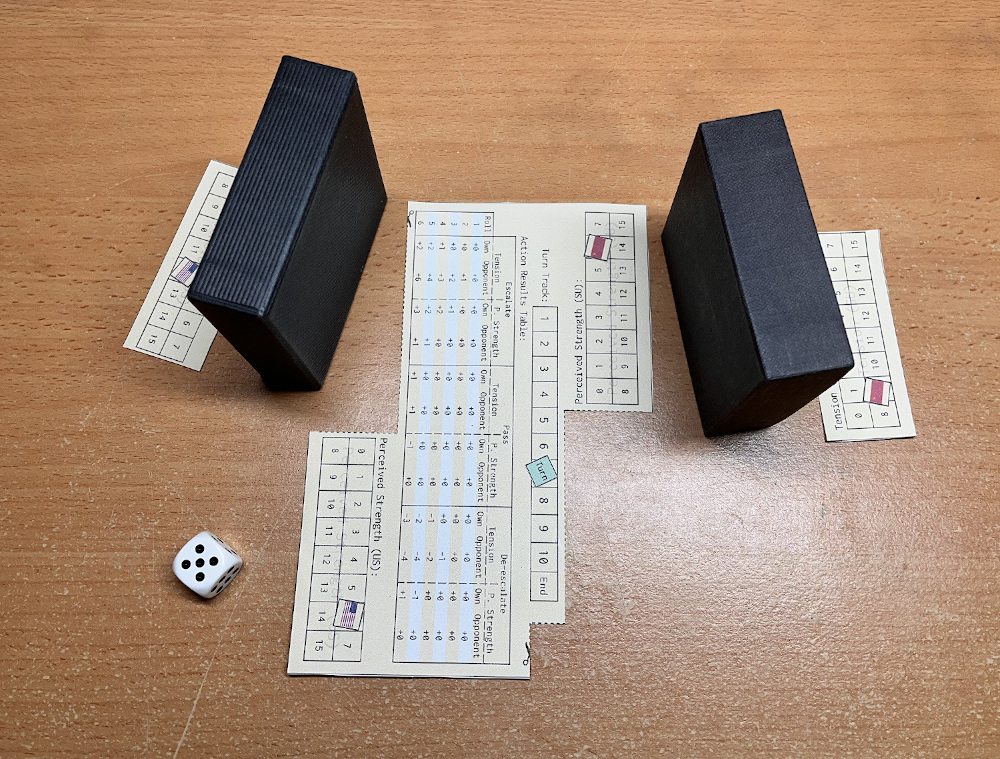 Overview
You aim to outmaneuver your opponent and gain the upper hand. However, caution is key, as increasing tensions or building an insurmountable advantage can force your adversary's hand and trigger a catastrophic outcome. So tread carefully and play smartly. Much is at stake.
The idea came after reading "The Missile Crisis" by Elie Abel. Designed in one weekend to fit comfortably on a 5"x7" (12,7 cm x 17,8 cm) postcard that can actually be mailed.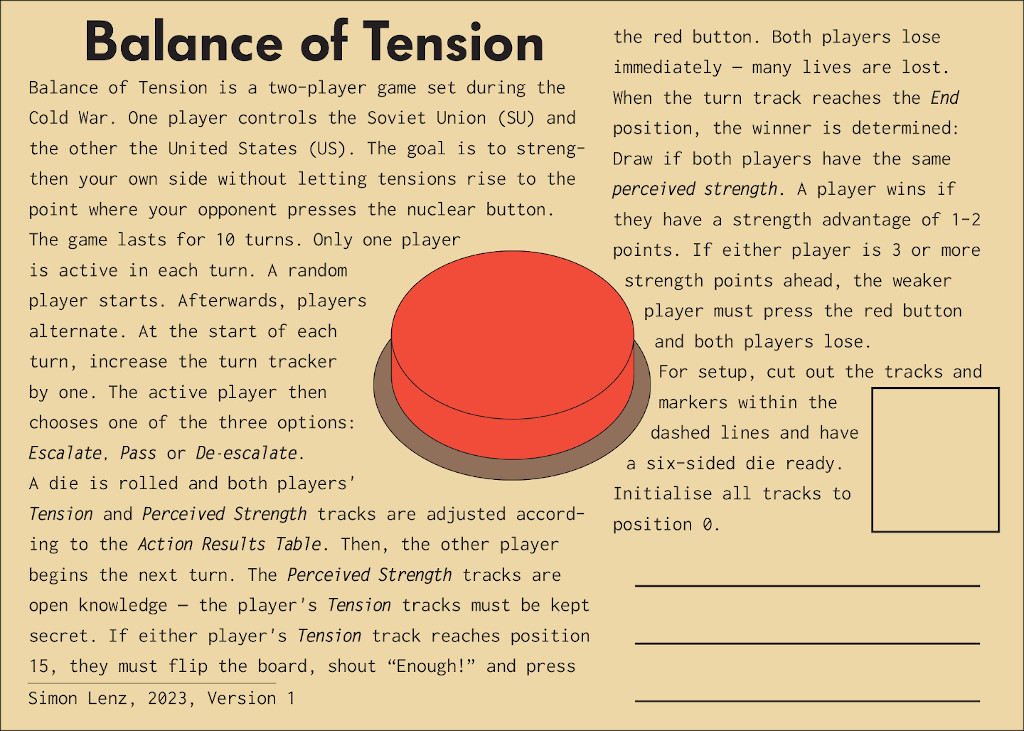 Depending on your printin preferences, you can download either of the two PDFs:
The project page at itch.io/balance-of-tension might be interesting as well.